Evje Mineral Trail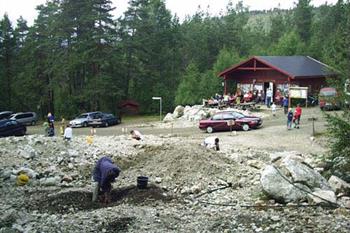 The mineral trail covers 5 mines, of which three are of particular interest to collectors. A 2,5 km nature trail forms a connecting link between the mines. Superb for family outings. In the period between 15. June and 15.August open every day. Self service cards can be purchased for independent mineral hunting trips.
Website: http://www.mineralstien.flaatgruve.com
Source: Setesdal
Evje og Hornnes Geomuseum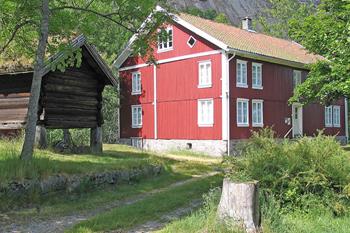 Evje og Hornnes geomuseum focuses on Norwegian minerals, in particular by the display of an impressive collection of local rocks. The many gems in the collection are unique in Norway. This museum also features a rose painting exhibition, an old schoolroom and the oldest pharmacy in Setesdal.
Open during summer season.
Source: Setesdal
Steamship "Bjoren"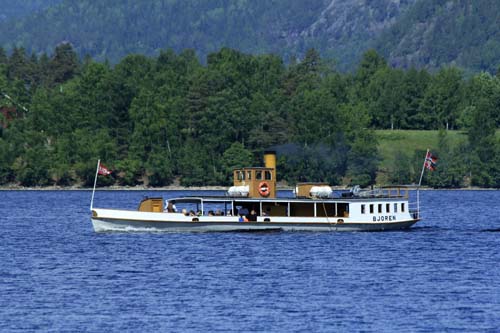 Embark on a voyage with the old wood-fired steamship Bjoren from 1866. Every Sunday in june, July and august, there is a 2,5 -hour round trip, starting in Byglandsfjord and Bygland, respectively. For further information and booking, please contact Tel. 995 18 203 or see www.bjoren.no In addition to the regular round trips, special arrangements are available for groups of up to 50 persons. Excellent for tour bus groups, bicycle tourists, associations, companies, weddings and other events.
We also arrange trips in cooperation with restaurants, cafeterias and accommodation providers along Byglandsfjorden.
Charter season: mid May - mid September.
Licenced for catering, beer and wine.
Source: Setesdal
Das "Byglands Museum"

Bygland Museum is an open-air museum with old local farm buildings, of which the oldest dates from the 17th century. The big open-hearth room from 1650 gives a glimpse into the Middle Ages in Norway. Outside, old food plants provide a pleasant sight. The museum is beautifully located by the lake of Byglandsfjorden. Close by is a glassblower?s workshop, Brygga Café and a swimming spot.
Source: Setesdal
Glassblowers workshop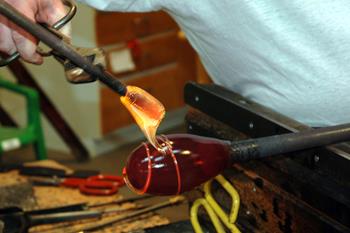 This glassblowers workshop opened in
2000. It is situated near Bygland Museum in Bygland, and is open to the public. Production and sale of glassware
Unique articles of glass.
Welcome.
Source: Setesdal
Setesdalsbanen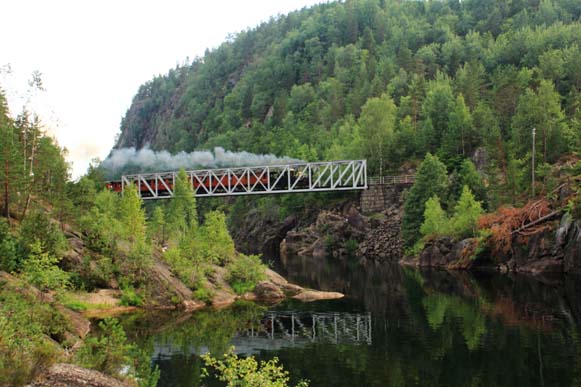 In November 1896 a 78-km (48,5 miles) long Setesdalsbanen was opened up to ordinary service between Kristainsand and Byglandsfjord. The railway line was built to link the Setesdal to the coastal town of Kristiansand. With this town's port and connections to other Norwegian coastal towns and Europe, it opened up a valley, which up to that time had been very isolated.
The gauge chosen, 3'6″, was commonly used at the time. During its heyday it extended over 1300-km (800 miles), mostly on single isolated lines. More informations www.setesdalsbanen.no
Source:Martin Mertens
Årdalen Natur Reserve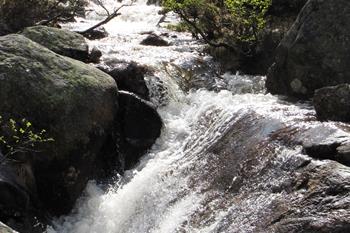 The Årdalen Nature Reserve is located in the Eastern Hills of Bygland municipality, going south into Åmli municipality. It is easily accessible from Årdalsvegen, a private road you may use against a fee at the Haugetveit road barrier.
In the spring of 2011, the hike from Åraksbø to Tovdal was included in the globetrotter and travel journalist Jens A. Riisnæs' list of Norway's top 25 destinations!
Home to all seven Norwegian woodpecker species, Årdalen is also a paradise for bird watchers.
Source: Setesdal
Ose - "Reiårsfossen"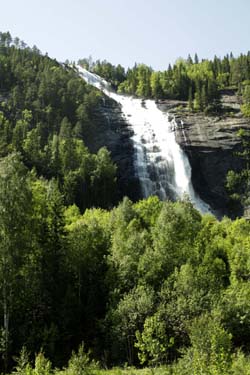 Ose is a small village in Bygland, located next to the main road RV 9 where the river Otra widens into the Åraksfjord. There has been a coaching inn here since 1887. Ose is known for its special building traditions and cultural activities, which include:
- The guest house Ose Turistheim, constructed in 1909 and still in service.
- The handicraft workshop Ose Ullvare, run by Annemor Sundbø, widely renowned for applying wool in every conceivable manner.
- Storstoga, a village hall made of large timber logged in the winter of 1655/56.
- Ose Community House, a modern culture and village hall used for various events.
- Grocery store with petrol service.
Just south of Ose you find the magnificent waterfall Reiårsfossen. Why not stop and enjoy the sight?
Although very few people actually live at Ose, there are numerous cultural events taking place: masquerade, blues Saturday, country music festival, food market etc.
Source: Setesdal